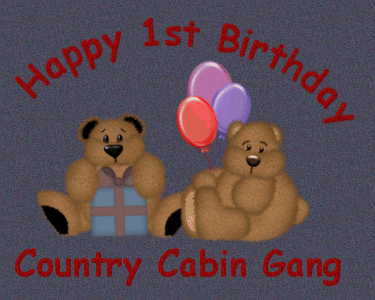 Hi Everyone !!!

Welcome to Country Cabin Gang's 1st Birthday Celebration.
Were so happy you could join us.
It sure has been a wonderful 1st year.
I wanna thank you all for being here
with me this year and
helping me make Country Cabin Gang what it is today.
I am very pleased with how the group is going.
We have managed to make this what i feel is a wonderful group.
I love you all and as I look into
the future of Country Cabin Gang
I see even more wonderful things in store for us...
To all my wonderful Advisors
What can I say except you have all
been so wonderful in helping run this group..
I appreciate each and everyone of you ...

A year ago I opened up
Country Cabin Gang
With a dream of it being a wonderful
group to hang out and share fun and friendship.
You guys have helped it become so much more.
And I love you all.

Happy 1rst Birthday
Country Cabin Gang !!!!

Hugs n Wishes
Tams - Founder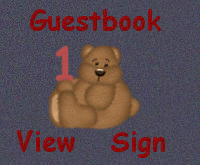 Thank you so much to Cabin Hostess
Sassymom for making this wonderful set
for our wonderful celebration.

This page was created by Tams and the member of Country Cabin Gang
Nothing on this page is available for download.